Fashion brands are becoming more eco-conscious and socially responsible by sourcing and using recycled, organic and innovative materials for their products. Textile brands usually generate a lot of waste every year so there is a demand for sustainable and eco-friendly products. These new materials require some major investment and years of planning to come up with effective solutions to reduce the environmental impact of fashion brands. 
There can be several brands claiming to provide sustainable and eco-friendly textiles but the customers should also educate and update themselves not to be misled by false promises. 
Some benchmarks can distinguish brands that are doing the work from those that merely put claims about green practices. These parameters help you make an informed choice about textile brands that genuinely contribute toward reducing environmental impact.
The Attributes of Eco-friendly Brands
Quality of material
The fiber content that the brands use for their clothes influences a lot the quality of fabrics. Generally, simpler fiber content produces better results, so it is essential to use natural and organic materials that use less water and don't include pesticides or plastic elements. Wool, silk, linen, okra, and bamboo are very good alternatives to materials like polyester and nylon.
Commitment to organic sourcing
It is important to follow the brand's mission and vision of contributing to sustainability and the eco-friendly movement. Companies providing transparent information in the public domain are considered more reliable and accountable for following eco-friendly and sustainable methods of sourcing, processing, and delivery.
Certification and acknowledgment
There can be certifications that recognize material quality and manufacturing standards followed by the business. Acknowledgement from customers and other stakeholders also forms a strong base for reliability and accountability. Social media reviews and feedback can be a great source of information and the brand's response to queries also can guide you in making a judgment about the brand.
Related: Sustainable Shopping: Does It Exist?
Best Sustainable Fashion Brands
The drive toward sustainability is time-consuming and challenging and brands follow measures in their ways to achieve effective results. It is difficult to accept and reject brands based on specific parameters. 
The basic objective of the fashion industry is to disengage itself from wasteful practices and consumers also reassess their preferences and consumption pattern to support the new initiatives. 
Here, we are giving details of the best sustainable fashion brands that are making their presence felt in 2022 for manufacturing sustainable and environment-friendly textiles.
1. Levi's 
It is a renowned brand in denim production and works toward using completely sustainably sourced cotton for its types of denim. The manufacturing process will use 100% renewable energy in Levi's owned and operated facilities and considerably reduce greenhouse gas emissions across its entire supply chain. 
2. DL1961
This company is committed to keeping its carbon footprint at a minimum by controlling each aspect of the manufacturing process from making the yarn and weaving the fabric to cutting and weaving. 
It uses certified cotton and biodegradable fibers. The greatest contribution of DL1961 brand is to reduce the consumption of water in the manufacturing process by using a special washing technique that uses air and laser technology without the requirement of water. 
3. Girlfriend Collective
This brand uses sustainable and green business practices throughout the supply chain including the materials, the manufacturing process, and also the factory environment. The colors used for fabrics are achieved through a unique and low-impact dye process that takes care of environmental concerns.
4. Outerknown
This California-based lifestyle company is committed to sustainability and has a vision of eliminating all waste and ensuring resources are recycled or reused by 2030. 
Outerknown aims to create sweatshirts, jumpsuits, outerwear, etc. in an eco-friendly way that helps eliminate waste and pollution and also encourages customers to go for zero-waste brands.
5. Adidas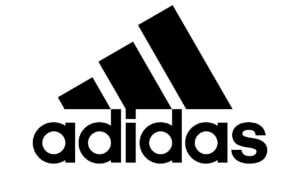 It is a renowned apparel brand making sustainable activewear with the main objective of reducing plastic-related waste. It is making partnerships with other brands to use recycled and certified fabrics in its design. The brand aims to remove all plastics from its design by 2024.
 6. Veja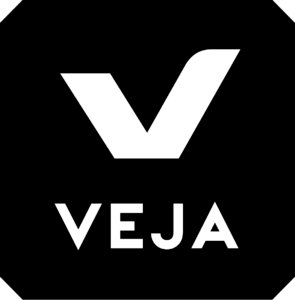 This French brand has a leading position in the footwear category and supplies products to different parts of the world. It is certified for meeting social responsibility and environmental standards through its manufacturing process. The raw materials used for its products are organically sourced and less harmful to the environment.
7. Cariuma
It is a brand engaged in making eco-conscious footwear that is manufactured with ethical standards and green practices. The raw materials are natural like raw natural rubber and certified organic cotton. 
8. Mara Hoffman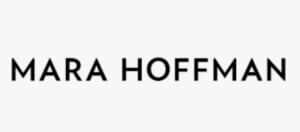 This brand is committed to reducing environmental impact through its swim and resort wear manufacturing process. The company prioritizes organic materials like hemp, organic cotton, and linen for vacation-ready dresses.
9. Pangania
Pangaia is one of the best sustainable fashion brands on the market. It uses innovative ways of using natural materials to produce eco-friendly and sustainable products. It uses elements from dried flowers, eucalyptus pulp, etc. to produce apparels that are sustainable and environment-friendly. 
Conclusion
In today's scenario, some changes in our lifestyle choices and preferences can produce a great impact on the environment. 
The more we go for eco-friendly and zero-waste products in our daily lives; the more we contribute toward generating a clean, green, and sustainable environment around us. 
Fashion brands are on a mission to offer you climate-friendly apparel and you should also be part of that mission by including those products in your daily and occasional use. 
—
Browse the I'm Plastic Free directory to discover plastic pollution solutions.